Mobile-first Cloud-first
Microsoft Worldwide Partner Conference – Washington DC July 2014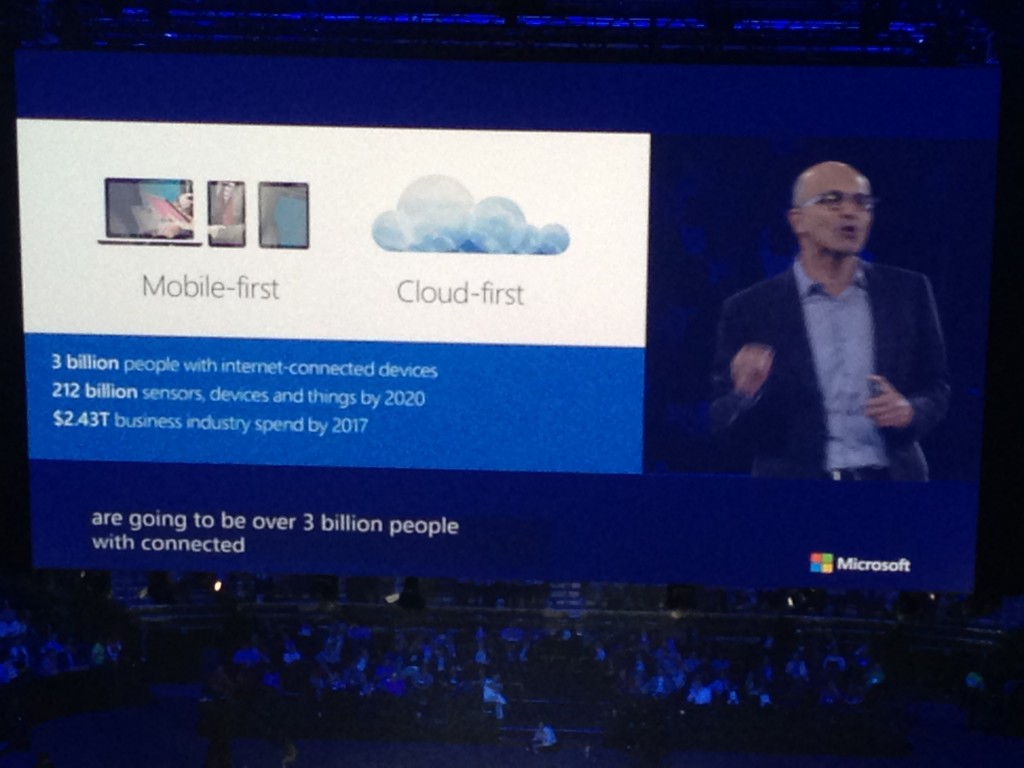 The overall theme of the Microsoft WPC was "Mobile-first, Cloud-first". The message is a combination of Microsoft's acquisition of Nokia and the push for Azure and O365 consumption. The acquisition of Nokia plus the launch of the Surface 3 puts them in a good position to take some market share of the mobility market. A smart move by Microsoft, as we speed towards an App-centric world where business is done on the mobile device.
The Cloud-first is a pure market share grab of the public cloud market. The message is to drive the deployment, usage and consumption of Office 365, Azure and CRM. I get the feeling that alot of Azure credits have been sold but aren't being used. Microsoft have a Hybrid cloud strategy leveraging the existing HyperV install based and driving them to Azure.
Microsoft have a great well rounded offering which will appeal to the Enterprise with an existing EA Agreement. Microsoft are making it easy to see cost benefits with the licensing structures they have for HyperV too. I think we are well past comparing hypervisor's now, so although Microsoft HyperV hypervisor may not be as good as VMware vSphere for example, my feeling is that its good enough. Microsoft have made it extremely easy to move workloads from your on-prem HyperV to Azure.
A highlight of the conference was Kevin Turner, he delivered one of the best Keynotes discussing the mega trends and how Microsoft plays in these areas.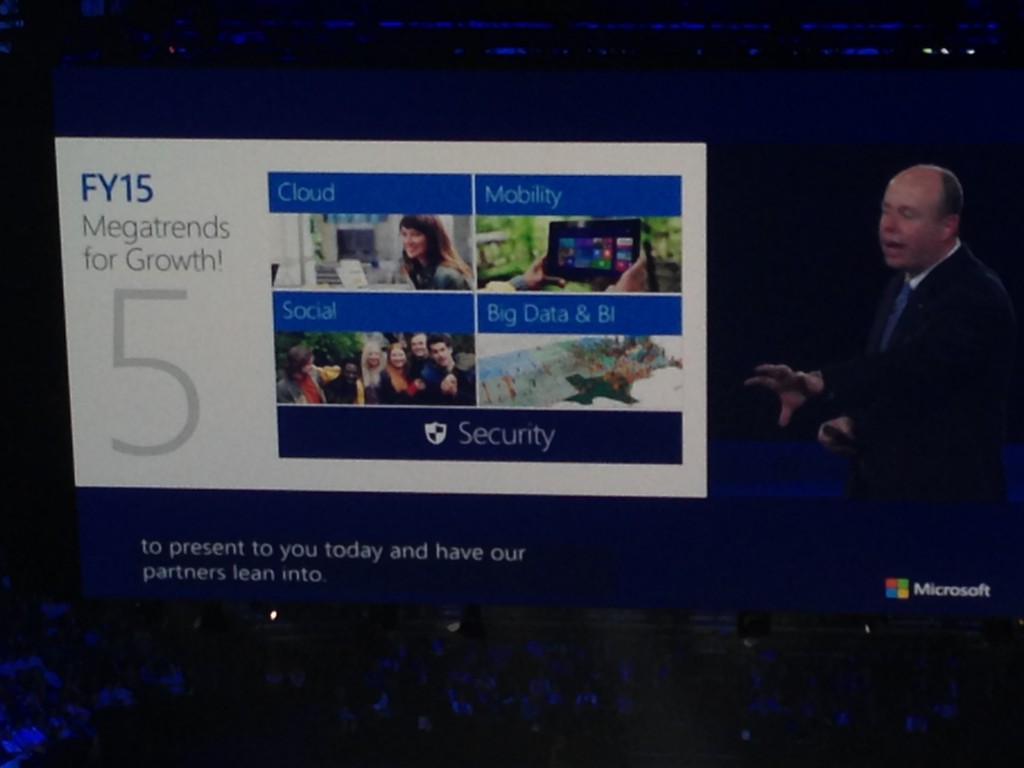 COO Kevin Turner Keynote.
I came away from Microsoft WPC thinking that Microsoft was taking over the world again. They are so dominant that it is hard bet against them. When ever their competitors seem to have the upper hand, Microsoft throw money at R&D or buy capability and a year later they are right back there again!
Closer to home, there are definitely huge opportunities in Cloud and Mobility.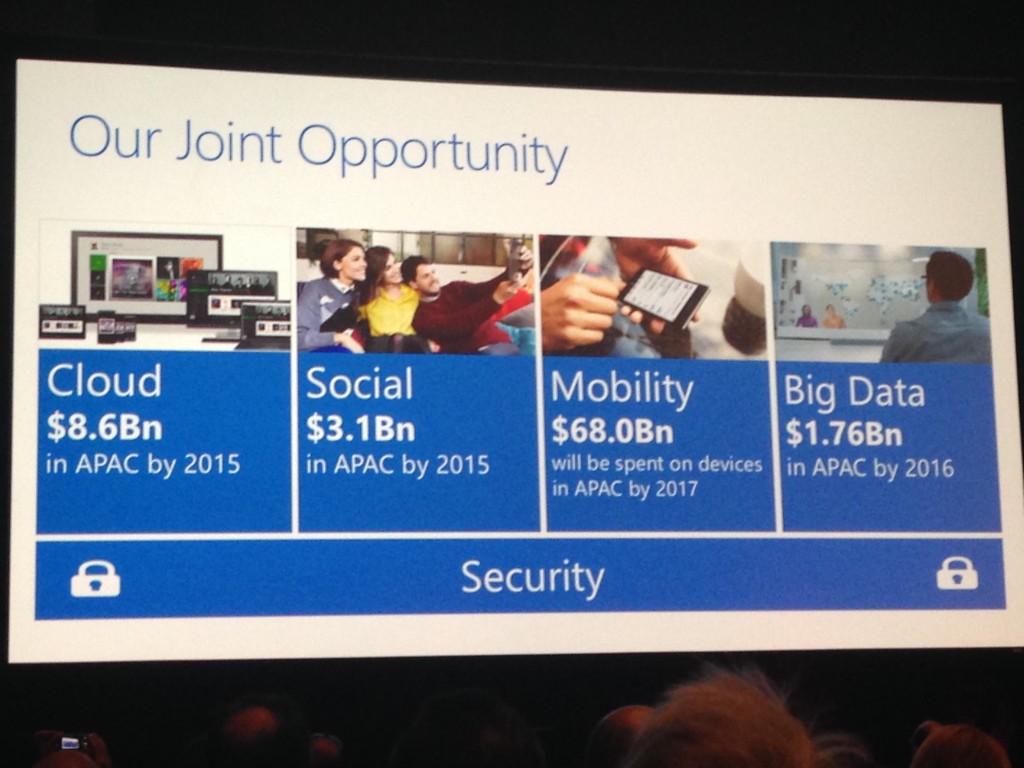 With Azure coming to Australia by the end of the year, this should see the end to the data sovereignty barriers. It wasn't clear if Office 365 would be in Australia any time soon, Its currently delivered out of Singapore but that doesn't seem to bother anyone anyway.